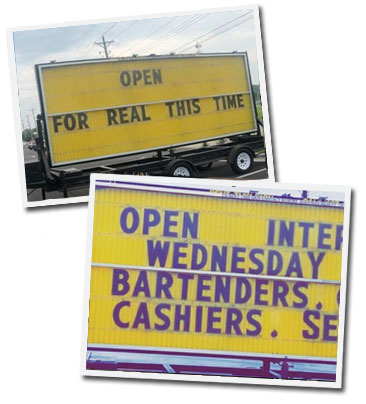 Call 507-322-3828 or fill out the form below.
To start the whole process, relax, take a deep breath, and fill out this simple form below. It's super easy!
We will contact you shortly to confirm sign availability, dates, times, places, payment information and to make sure you are having a good day.